The "Sure Beats Working" European Tour '98
[just the pix] [back to inetpix]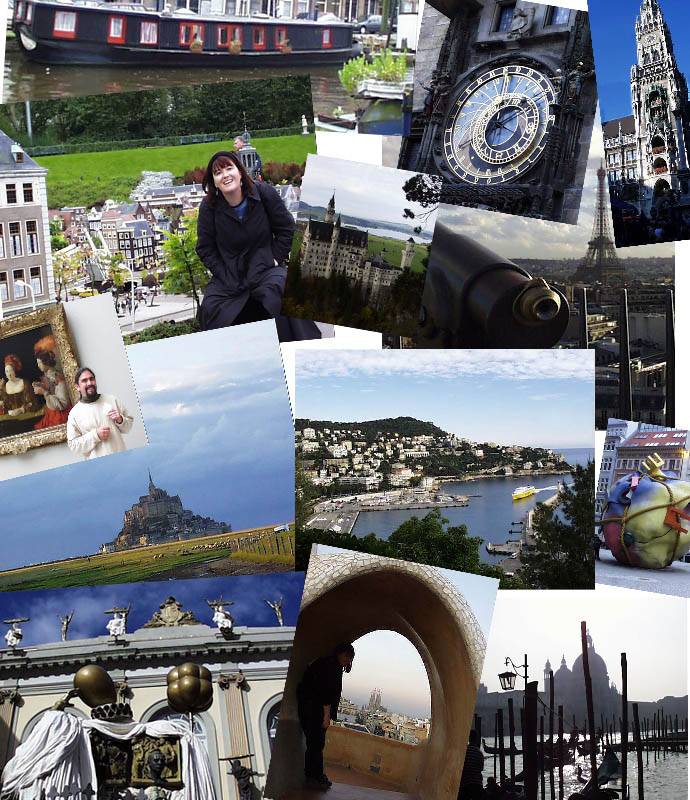 Heather and I are back in sunny California after seven gruelling weeks travelling around Europe. Our stops along the way included: Amsterdam, The Hague, Berlin, Prague, Kutna Hora, Karlovy Vary, Munich, Berchtesgarden, Konigschlossen, Venice, Nice, Cannes, Barcelona, Paris, Mt. St. Michel, Brugges and Brussels.
Intercity travel was done via Eurailpass, an incredible deal at less than $500 per person for the entire trip!
Burgie the wonderdog spent the time with my parents in Madison. Burgie did have internet access however so we could keep in touch via e-mail.
Some Trip highlights
Holland at 1/12 scale at Madurodam
Visit to the "bone temple" in Kutna Hora, Czech
A marionnette presentation of the opera "Don Giovani" in Prague
Climbing the towers of Sagrada Famila in Barcelona
October snow atop the Kehlstein (Eagle's Nest) in Germany
Seeing Mt. St. Michel on the horizon
The Salvador Dali Museum in Figueres Spain
Dinner cruise on the Seine in Paris
Staying on a houseboat in Amsterdam