National Gallery of Art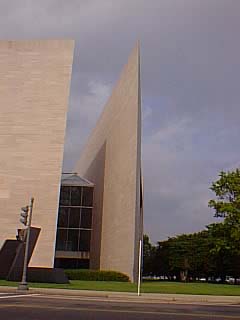 Designed by I.M. Pei this building features a sharp angled edge. Construction workers initially told Pei that it would be chipped and cracked by passerbys or wayward cars. So far it's held up pretty well.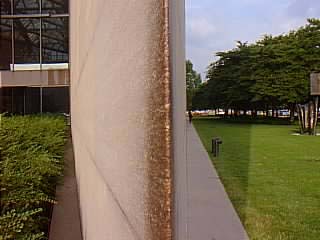 Sure people touch it, but it doesn't appear to be falling apart. Oddly though looking straight up shows that it isn't as even as it appears from a distance.